Pastoral Team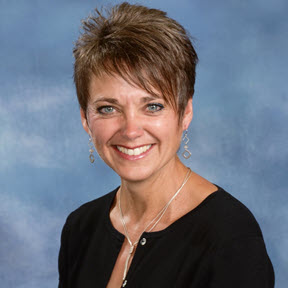 Brenda Sawatzky Paetkau began pastoring at Eighth Street in 1994. She has a Bachelor of Theology from Canadian Mennonite Bible College, a Bachelor of Psychology degree from University of Winnipeg and an M. Div from Associated Mennonite Biblical Seminary.
Brenda was ordained in 1997. Prior to becoming a pastor she was an admissions counselor at Canadian Mennonite Bible College. Brenda's hobbies include working in her garden, golf, and attending her children's concerts and ball games.
Brenda is a trained spiritual director who uses spiritual direction as a model for pastoral ministry. This has led to the conviction that all of life reveals God activities, including blessing and pain, questions and convictions, doubts and faith, worship and living.
She continues to find herself closely aligned and committed to Mennonite / Anabaptist theology, but is open to learn from other faith traditions. In 2009, Brenda publicly declared her advocacy for LGBT people in the church and is intentional about being in solidarity with those who minister in such settings.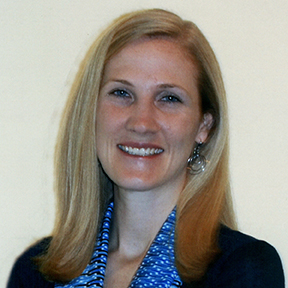 Julia Gingrich began pastoring at Eighth Street on July 1, 2015. She has a B.S. of Sociology from Eastern Mennonite University, and an M. Div from Anabaptist Mennonite Biblical Seminary. Prior to pastoring, she worked with the Victim Offender Reconciliation Program at the Center for Community Justice in Elkhart. Julia delights in walking, biking, sharing food with friends, and spending time with her husband, Josh, and daughter, Caroline.
Julia is rooted in and committed to Anabaptism, but values learning from other traditions through ecumenical friendships. She has had significant encounters with the Coptic Orthodox Church, and with the African Methodist Episcopal Church. One of her favorite Bible passages is Psalm 85: 10-12: Steadfast love and faithfulness will meet; justice and peace will kiss each other. Faithfulness will spring up from the ground, and righteousness will look down from the sky. The Lord will give what is good, and our land will yield its increase.
Julia's passions in ministry include pursuing God's Kingdom of peace and justice in a hurting world, and fostering a welcoming and hospitable church for all. Julia seeks to be an advocate for LGBTQ people in the church.