Land Acknowledgment
Eighth Street Mennonite Church adopted a land acknowledgment statement in March 2021 following a three-year process of education and participatory activities.
The statement was drafted and revised in consultation with local Bodéwadmi (Potawatomi) leaders. A Pokagon Band artist, Aaron Martin, created a turtle image with indigenous symbols to accompany the statement.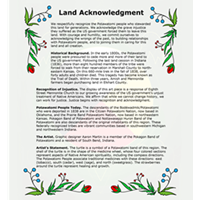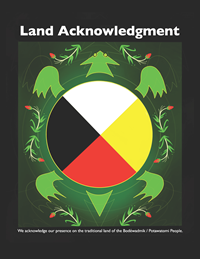 The Land Acknowledgment Team guides the congregation in advancing the commitments of the statement.
Acknowledging the wrongs of the past
Building relationships with Potawatomi people
Joining with them in caring for this land and all creation