Second Hour (11:00am-11:45am)
Adult Classes
Classes are informal.
All ages are welcome in all classes!
Presenters come from the class, congregation or wider community.
Discussions focus on a variety of topics.
| | |
| --- | --- |
| Seekers (Bible studies led by class members) | Room B1 (below sanctuary) |
| Connections (varied topics, Bible and book studies) | Location varies |
| Coffee & Conversation: | Meeting Room by kitchen |
Children and Youth Classes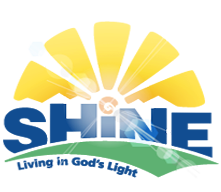 Classes use the Shine curriculum & are offered during the school year (August through May).
Classes are located in upper level of the education wing.
Jr. High and Sr. High classes are located in lower level.
Singing time is for ages 2 – 3rd grade & begins after the Worship Service, before classes begin.
| | | |
| --- | --- | --- |
| Nursery Care | Children through 2 years | Nursery Rm |
| Early Childhood | 3-4 years | Rm 7 |
| Preschool/Kindergarten | Age 4 – Grade 1 | Rm 9 |
| Middlers | Grade 2- 4 | Rm 5 |
| Jr. High | 5th-8th Grades | Rm B6 |
| Sr. High | 9th-12th Grades | Rm B5 |